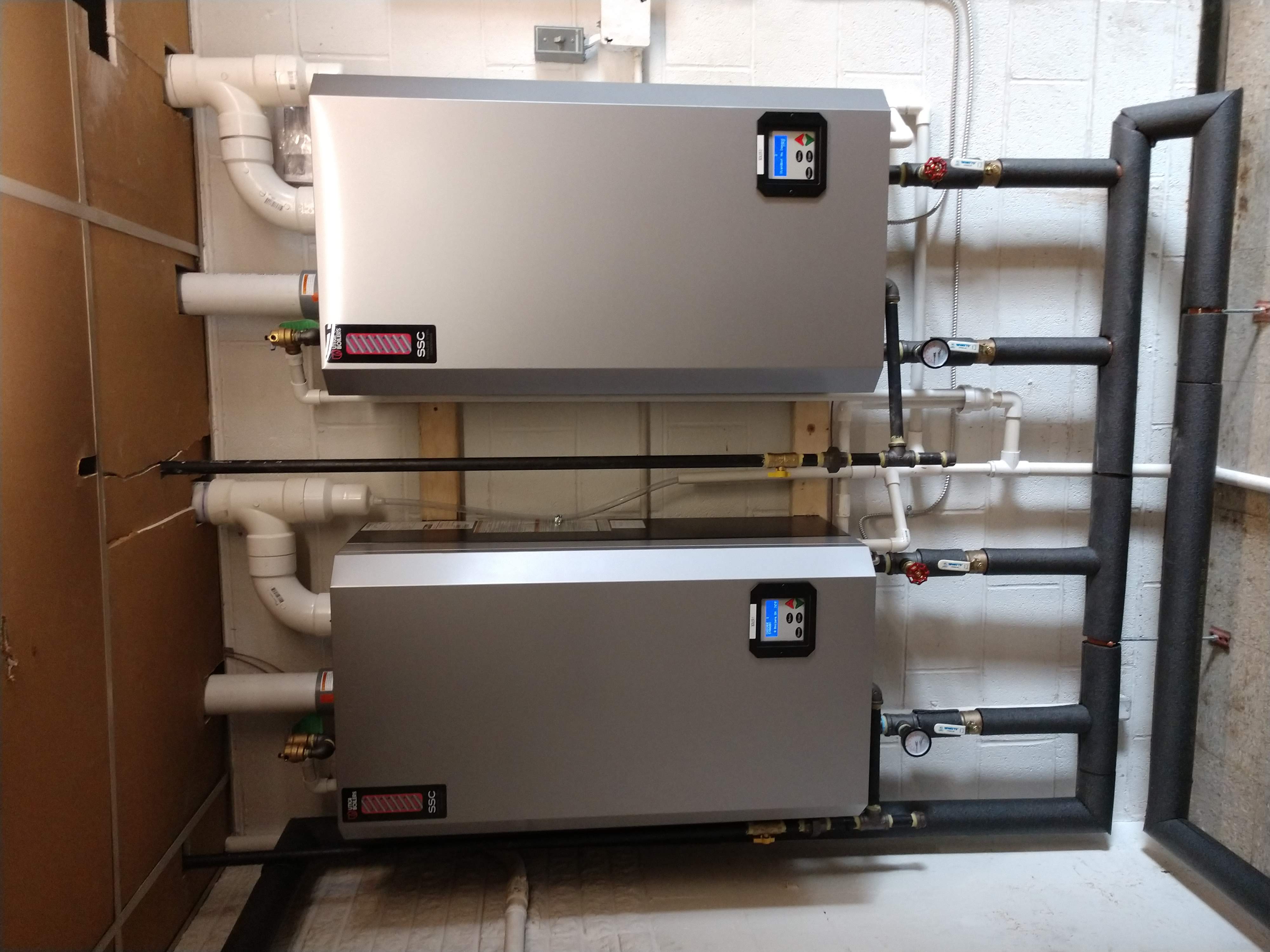 Tankless Water Heaters are innovative, energy efficient water heating solutions for today's homes. From point of use applications to whole home systems. Imagine never running out of hot water again.
Condensing Tankless Gas and Tankless Gas units are great for:
Homes with busy families– Enough hot water to load the laundry, start the dishes, bathe the kids and still have enough to enjoy a relaxing shower of your own.
Homes with luxury bathrooms– Master bathrooms are meant to be luxurious and tankless water heaters can support the hot water needed to bring them to life.
Vacation homes– tankless water heaters heat water only when a demand for hot water is made. this helps save energy over a traditional water heating system that continuously heats and stores water in anticipation of a hot water need.
Tankless Electric units are perfect for point of use applications including:
Under the counter for bathroom or kitchen sinks
Home remodels or additions
Detached buildings such as cabins, workshops and barns.
TRS Heating and Air Conditioning can help provide a tankless solution for you and your family.